Prime Minister Narendra Modi Launched 5G services in India at sixth edition of Indian Mobile Congress (IMC) in 2022. 5G service will not available in the entire country in a snap. 5G launched in India in some selected cities. There are total 13 cities where 5G is going to be launched in India.
Bharti Airtel is become the first operator to launched the fifth generation network in the country. Airtel will be launched its service in some selected eight cities, while Jio will launch their service before Diwali in some Metro cities. But Vi has not given any official date to launch its service but it will launch soon.
All operator is planning to provide 5g Services in the most of cities by 2023 and across the country by 2024. So if you are living in a Village then you will expect to launch 5G service in your area by 2024 or last of 2023.
Now Official 5G Service in India
Prime Minister Modi has been officially launched 5G service in India. During sixth edition of Indian Mobile congress (IMS), Airtel and Jio launched their services but VI has not given any timeline to launch 5G service yet. But VI is also planning to launch their 5G soon.
If you are living some big metro cities like – Bangalore, Delhi, Hyderabad, Kolkata, Mumbai, Chennai, etc. Then you can enjoy high speed internet speed.
5G Launched in India
5G Launch In India on 1st October 2022. If you are come from some selected cities then you can enjoy Airtel 5g and Jio 5g services. This 5G service is much faster than 4G network in terms of downloading and uploading speed. 4G network gives 10mbps peak speed where 5G will give 20Gbps peak speed and 10Gbps average speed.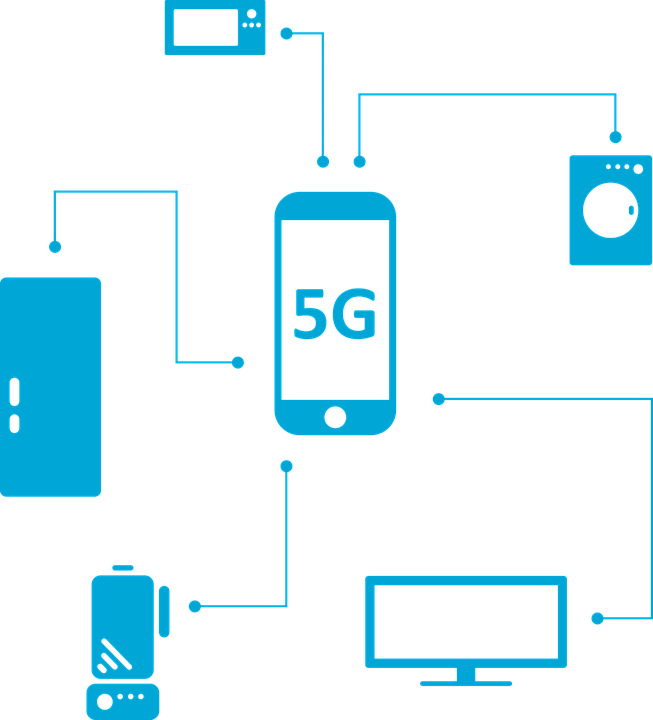 What is the speed of 5G?
5G network is much faster than 4G network in terms of uploading and downloading speed. 5G official has been launched so if you are living in metro cities then know practically. The peak speed of 4G network has around 100Mbps but 5G will give 10Gbps peak speed. It allows lower latency in connection and more reliable connectivity.
What are the benefits of 5G?
5G will provide faster speed than 4G network so we can do any work early. During video call , we get smooth experience and download or upload any movie in less time. With the help of fifth generation technology, we will get better gaming experience.
Will 5G be expensive?
According to reports, 5g will not much expensive than 4G. We can assume that the plain for 5G network is much similar to 4G plains. We shall wait to prepared plain chart of different Telecome service provide. All the operator will try to maximize 5G plains.
Do I need a new phone to run 5G?
To use 5G service, you need a 5G smartphone. There are many mobile company which offer best 5g phone under budget. If you want to buy 5g phone then under 15000 you can a decent phone. If you already have 5g phone then you don't have to take 5g. You can insert your 5G SIM in the 5G phone.
Which smartphone companies offer 5G phones in India?
All companies has been launched their 5G smartphone under 20,000 or 15000. Vivo, Xiaomi, Oppo, Realme, and other companies like – Lava , Micromax also has been launched smartphone under budget.
Do I need a new SIM to run 5G?
No, You can update your old SIM into 5G network. According to Airtel announcement, 4G LTE SIM won't upgrade into 5G but 4G SIM cards users automatically upgrade into 5G network. Once 5G launch rolled out then user needs to enable it from their headsets. Jio has not say anything about this matter but we can expect same method will implement for Jio because of same technology.
Where will Airtel first Launch 5g?
Bharti Airtel become the first company to Launch 5G services in India in 2022. Firstly, Airtel will launched their Airtel 5G services in some big 8 different cities like – Delhi, Mumbai, Bangalore, Hyderabad, Varanasi, and other cities. Airtel has target to expand their 5G network across India by end of 2024. But by 2023, It will expand their network almost all the cities.
Where will Jio first Launch 5g?
Jio will Launch their 5G services in some metro cities before Diwali. Jio has target to expand its 5G network in cities and town by December 2023. By 2024, jio will cover entire India with Jio 5G network. Jio will Launch their 5G network in four metro cities like – Delhi, Mumbai, Chennai and Kolkata.
When VI will Launch 5g?
VI will try to Launch their 5G service in India as soon as possible. VI as Vodafone has has not release official update to launch its 5G services. Will have to wait for their official update.
When BSNL 5g Launch in India?
BSNL will rollout their 5G in India by by August 2023. Once the 5G launched in India, after 2 year BSNL 5G service will expand across India according to reports. The plains for BSNL will cheaper than any other operator.
When will the rest of India get 5G?
All the operators is planning to expand their 5G network across India by 2024. By December 2023, jio will expand their network in almost every cities and town. 5G launched in India on 1st October but this service is available in some selected metro cities.
Is 5g dangerous to the environment
The advantage of 5g network, 5G is 100 times faster than 4G and it has ultra low latency means delay in connectivity. There are both advantage of disadvantage of this technology. 5G will reduces energy consumption so it can reduce greenhouse gases, air pollution, water pollution, etc. The disadvantage of 5G, Higher frequency will use in 5G technology so this will harmful for birds populations.
Is 5G dangerous to human health?
No, 5G is not dangerous to the human health. 5G service is safe as 4G service. So you can enjoy high speed internet connection without any fear.
Read More:
The best laptop under 30,000
Best Tablet under 20,000
Vivo phone under 2000
Best Laptop under 60,000