Today i will tell you about the best mobile processor for android phone. I have decided on some processors which have been selected for their performances. If you want to know about processors, how does it work, and how to improve system performance? These are all mobile processors that mobile companies use in their smartphones. All these processors are powerful processors,  In all these processors you will be able to gaming well. Best processor for mobile, processor always plays an important role in any system like Laptop, mobile, and other Electronics gadgets.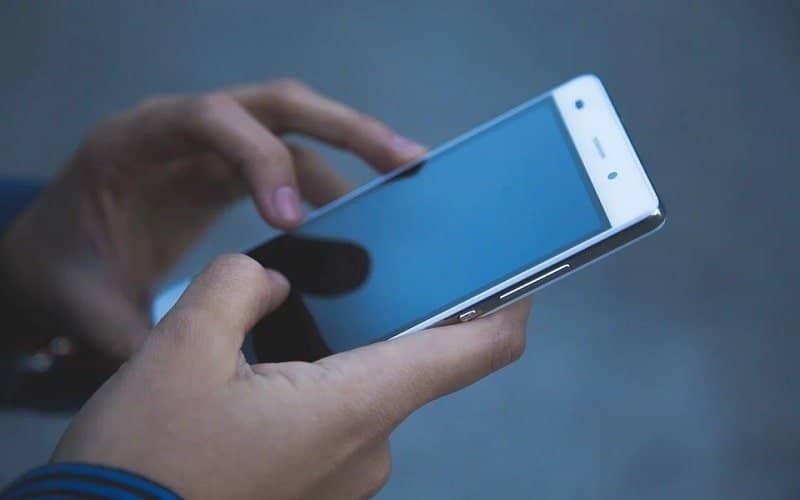 What is Processor
For Processor we also called as Chipset.  Processor is a component which perform the instruction of user. Processor is a brain of mobile or other gadgets. It works like human brain. When we perform any action then an instruction goes to processor and after that action converted into visual mode on mobile display. The speed of processor depends on many factors like – cores and clock speed and other factors also.
Clock Frequency
The some of speed of any processor depends on clock frequency also. The clock frequency measure the how number of cycle our chipset executes per second. If any processor have 2ghz Clock frequency then it means it perform 2 billion instructions per second. Clock speed also knows as clock rate.
Cores
The overall speed of processor also depends on cores. You will get four types of cores in the processor which is – Dual, Quad, Octa and Hexa core. Whatever task you do in mobile , the processor core distribute work . If you perform a lot of of instruction on your phone. Cores distribute their work .
Best Mobile Processor
Qualcomm Snapdragon 8 Gen 1 5G
Qualcomm Snapdragon 8 Gen 1 is a 5g processor and best processor for android phone which is introduce in 2021 by the company. Snapdragon 8 series are most powerfull processor series of Qualcomm. But this is the most Powerfull mobile processor so far by Qualcomm. Snapdragon 8 gen 1 processor was Launched in 2021. This amazing processor came with the Up to 10gb download speed which is the highest speed ever in Snapdragon processor. This processor have all excellent features. It is a 5nm based processor. All processor of Snapdragon 8 series like Snapdragon 888+ and snapdragon 888 both are Powerfull processor. This is the Best processor for mobile .
Connectivity
This processor equipped with 4th generation Snapdragon x65 5G modem system. This is the world first processor which provide 10GB download speed. this processor gives you fastest Wi-Fi speed Upto  3.6Gbps with Wi-Fi 6. Due to good Connectivity , The apps will run smoothly. Bluetooth version – v5.2
Camera
For Videography and Photography is the best processor . With this processor you can Capture 8K video with 30 fps and 4k video with 120 fps. You can record slow motion video in 720p with 960 fps. This Processor have Up to 3.2 Gigapixel per second Computer vision Image Signal Processing. It have AI based face detection and auto focus and auto exposure.
Display
It will support 4k display with 60Hz Refresh rate and QHD+ with 120 Hz Refresh rate. We can connect external display with this processor it will support 4k display with 60 Hz refresh rate.
Additional Information
In this processor gives you a better gaming experience with any other processor. Due to good Connectivity and display features , it will greatly improve overall gaming experience.
Exynos 2100 5G Processor
Samsung Exynos 2100 Processor is 5G processor with 8 cores. The performance of this processor has been tested , this processor has been used in Samsung Galaxy S21 Ultra. This is a best phone which contains all good features related to camera , performance , gaming, Battery etc. This is the most powerfull chip which Samsung Exynos ever created with all good features.
This processor made with 8 CPUs with tri clusters architecture. This processor also include 5G modem with carrier aggregation technology , it delivers downloading speed Up to 7.35 Gbps. This is going to provide superfast internet connectivity and uploading ,streaming with 5G technology. It is also best processor for android phone which is used in Samsung expensive phones and others phones. This is also best processor for mobile .
Connectivity
This is the first Samsung processor which comes with integrated 5G Modem. You will get 7.35Gpbs downlink speed with 5G and 3.0Gbps downlink speed with 4G. This chipset based on 5nm technology. It supports carrier aggregation technology. this have Mali G78 MP14 GPU. With this chip you will get amazing internet speed for downloading , uploading and streaming also. Due to speed apps runs smoothly. This is the Exynos most powerfull processor till now.
Camera
This chipset contains good camera features also. This processor support single camera Up to 200MP and dual camera 32Mp + 32Mp. With this chipset you will get amazing Photography and Videography experience. You can record 8k video with 60 fps with 10 bit (H.265).
Display
This supports 4K display with 120 Hz refresh rate and QHD+ display with 144 Hz. This chipset provides you most attractive gaming and display experience. Because of 120 Hz refresh rate display work smoothly.
Additional Information
This SOC (System on Chip) supports AI(Artificial intelligence) Engine with triple core NPU(Neural Processing unit) and DSP(Digital Signal Processor). It will support LPDDR 5 Memory. This chipset support v5.2 Bluetooth Version. Overall performance and speed of this processor is amazing.
MediaTek Dimensity 9000 5G Processor
The MediaTek Dimensity 9000 is best SoC with Integrated 5G Modem by MediaTek. This is the world's First Processor Which manufactured by 4nm-class process at TSMC. This is the new processor by MediaTek. The MediaTek Dimensity 9000 uses new Armv9 architecture. It have single Ultra Arm Cortex X2 with 3.05 GHz , three Arm Cortex A7100 Super Cores with Up to 2.85GHz, four Arm Cortex A510 efficiency core. For memory purpose it support new LPDDR5X which is 20% more power efficient than LPDDR5. MediaTek Hyper Engine 5.0 enhance the gaming performance. This is best processor for android phone which used in various phones.
Connectivity
MediaTek Dimensity 9000 is a 5G processor  which provides you 7 Gbps downlink speed and upload speed 2.5 Gbps. It supports Carrier aggregation. It support 5.3 Bluetooth version and Wi-fi 6E with 6GHZ Connectivity. Due to the good connectivity features you can gaming perfectly and apps runs smoothly.
Camera
Due to this processor you will connect Camera Up to 320Mp. Camera shoot 4k with Up to 120fps and slow motion video in 720p with 920fps . You will get 9Gpixel/s ISP speed with this chipset. It supports triple camera 18 bit HDR video recording with means with three different camera records three different exposure.
Display
Display is a important part of any electronics gadget which attract the user. It support Wi-fi display 4k60 . With this chipset we can use FHD+ display with 180 Hz refresh rate and WQHD+ display with 144 Hz refresh rate. with the 180 Hz refresh rate it will provide amazing experience to the user.
May You Like:-