Free Video Editing software for PC in 2022, Editing is an advanced thing in which you can manage your small video shots to get a full video look. We can say that It is an arrangement of video shots. With the help of video editing, we can give good look at our video as we want. This is a big thing in today's, which is used a lot. This is the digital age in which video editing is much needed. All the films, a Television show that is being made require very good video editing. I am gonna tell you about the window app for video editing and video editor for pc in 2022.
As you know, Films and Television shows are very long, so editing them is very difficult. Content Creator is using a lot of video editing because they make a video for Youtube and edit them. With the help of a video editor, we can also use good effects in our video so that we can get a good video look. so in this article, I am gonna tell you the Top 5 Video Editing Free Software For PC.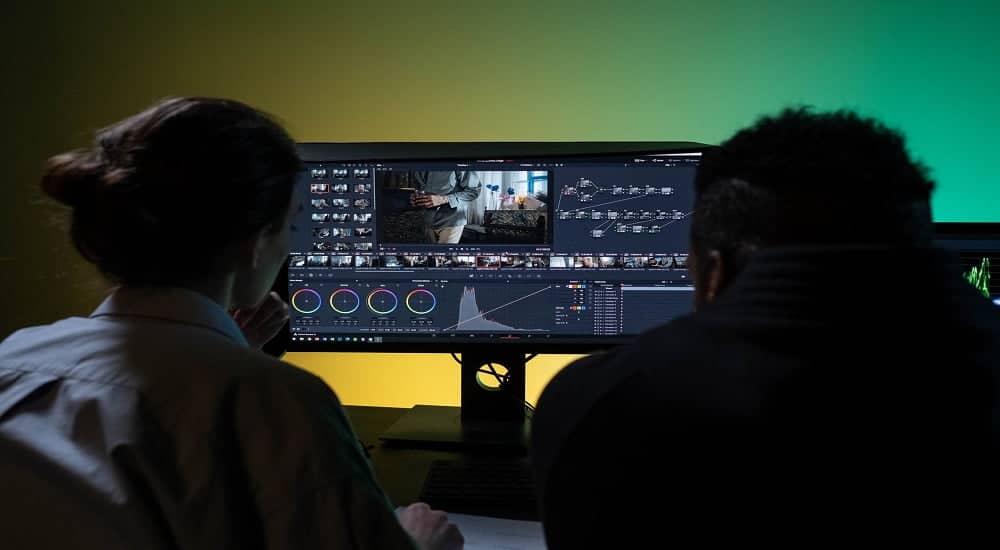 Top 5 Free Video Editing Software For PC
At present there are many video editor software so that you ca edit your video with any software. Some best video editing app are paid, in which you get amazing features. You can use these software for free, when you export the video, you will get the watermark of software in the video. You can not remove watermark in free version. But some software are available, in which you will not get watermark and all these are free video editing software. But in free software you will get some limited features.
Quick Navigation:
1. OpenShot
2. Shotcut
3. Lightworks
4. Blender
5. VSDC Free Video Editor
Video Editing Software In 2023
1. Openshot
This is a free video editing software, which is available for Window, Linux and MacOS. You can download "free video editing software no watermark download" issue. Openshot is easy to use and it is best free software for windows operating system. This video editor has some amazing features like- Slow motion, 3D effects, Chroma key, and transitions. Apart from these features, Openshot has some another features.
You can use different layers for different video and audio. In this software you will get over 400 transition. If you are looking for a software which is free without watermark and come with amazing features. Then you can try this software. This is a free video editor without watermark have some amazing features like – 3D animation, Chroma key function, transition and multi tracks system.
2. Shotcut
Shotcut is a free software and easy-to-use software. It is another software that export video editor without watermark. It is available for Linux and macOS & Window. Several language options are available in the software and we can run 64 bit window 7. It does support lot of image format like – BMG, GIF, JPEG, PNG and another. You got some options for color grading in your videos. Three way color wheel (Midtones, Highlights, Shadows) for color grading and corrections.
When you shoot your videos in raw format, then color grading is play important role to achieve amazing colors. this software is best for those who want to learn basic editing now. It supports huge range of video format. You can use multi select items in the play list and timeline. Interface of this software is very amazing, you will got lots of features on interface. You get lot of video transitions. Using this Software, You can edit video up to 4K resolutions.
3. Lightworks
This software is available for both free and paid version. If you want to take paid version of this software, then you will got more amazing features. Lightworks is a software used for video editing and mastering digital video. This system is available for Window, mac and Linux operating system. this software is a good software. Some movies are edited using this software. It does support resolutions 4k as well as SD and HD format. You can also do Multicam editing using this editor.
It supports wide range of image format like – PNF, TIFF, JPEG,BMP etc. it is a Emmy award winner professional Video editor. All visual adjustment are available in VFX Mode. This include the color correction option with good range of different options – Midtones, Highlight, Wheels for shadow, RGB curves, Gamma, Contrast and more. You can use these options and give professional look to your videos.
If you are planning to use pro version of this Software, Then firstly you should try free version of this editor. After you can take pro version. You ccan download free version from its official website.
4 Blender
Blender is Free & Open source editing software, which is use to creating animated films, 3D printing, Motion graphs, Visual effects, Virtual reality and more. It is available for Window, Linux, mac as well as Android users. Without  paying anything to the company, we can use all features of this software.
This is best free software to beginners because It have lot of features which is free to user. One of the top feature of Blender is Animation. it has support for developing high quality animation for both 3D and 2D. Cycle rendering engine is a good which gives you CPU and GPU rendering. Blender does support VR rendering.
It supports lot of format of images and video. It includes object tracking & production ready camera. Blender allows you to import raw footage and track footage and mask area. It gives you auto and manual tracking. Blender has a flexible python controlled interface. You can adjust Layout, Colors, size and fonts. using this software, you can create your own tools. It has a user friendly interface, You can customize distribution of menus and camera views.
5 VSDC Video Editor
VSDC free video editor is Non-linear free software for window system. It is available free and paid. It is suitable for both Professional and beginner in budget. If you take pro version, then you can get some extra features. It is capable of processing of high resolution format like- 4K , Full HD, 360 VR degree videos.
It allows to apply motion tracking and color correction. VSDC has built-in screen recorder and built-in voice recorder. It supports multiple image format like – BMG, JPEG, PSD, GIF, PNG and more as well as video format like – AVI, MebM and more. This software have many video effects like – Chroma key (Background remover), Color correction, split screen and more. This editor perform wide range of functions to add effects, reduce file size.
This software allows you to color grade your videos and use You can import LUTs. RGB curve is help to modify the aspect of video and image. It also allow masking. Masking is a thing that allow you to use multiple things at specific part. You got more effects like – Mirro, Zoom, Distort and more.
Read More: