Mivi Duopods F50 TWS is the latest earbuds under budget. In India, budget friendly products get famous quickly. There are multiple Tech companies, which offers several TWS Earbuds under budget. If you are like Low-cost products then you have to compromise with the sound quality or material. Low-cost TWS Earbuds being launched every month in India. This Mivi Duopods is truly wireless stereo (WTS) earbuds equipped with 13mm drivers.
Aapart from this, There are multiple TWS available for this price. Some brands like – boat, Realme, Redmi, Oppo, etc also offers good TWS earbuds in the budget range. This Mivi Duopods F50 TWS is launched in India, recently. If you are planning to buy this truly wireless stereo (WTS) earbuds then you can purchase from several online platforms.
Mivi Duopods F50 Price in India and Availability
The Mivi Duopods has been Launched in India on Tuesday. The price of this TWS is set at Rs. 999. This truly wireless stereo (WTS) earbuds launched in four different colors – White, Black, Pink and Blue options. Now, it is available on Flipkart, Amazon, and Mivi online store. You can buy from offline store also.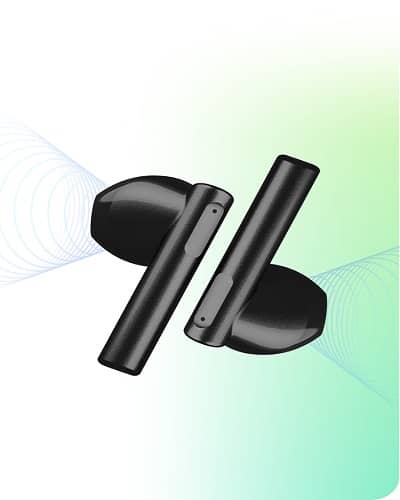 Mivi Duopods F50 : Design
This Mivi earbuds designed with metallic finish (Everything made of plastic) and have an IPX4 rating for water resistant. IPX4 water resistant will help you to use this earbuds during your workout lie – running, gym, etc. Keep in mind one thing that you can not use this TWS earbuds during swimming or high rain. It is made with good material, it won't hurt if it falls. On the front of charging case, you will get a logo of Mivi brand.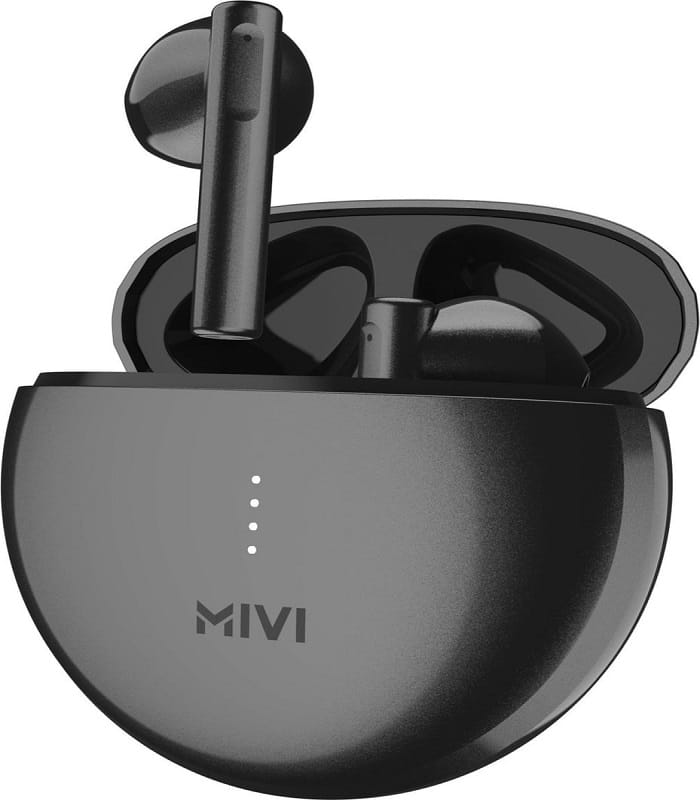 Mivi Duopods F50 : Specifications, Features
This new Mivi Duopods truly wireless stereo (TWS) earbuds comes with 50mm bass driver. The minimum frequency response range of this TWS is 20Hz and Maximum Frequency response 20000Hz. It supports AAC, SBC audio codec.
There are four lights on the front of charging case. These lights helps you to understand how much battery is left. Using these light, we can figerout that our Earbuds has been fully cahrged. This budget earbuds will really help you to get good music experience. If you like budget electronics gadgets then you can consider this truly wireless stereo (TWS) earbuds, which is available on different E-commerce websiter.
Mivi Duopods F50 : Audio & Control
It comes with 50mm dynamic bass driver, which will really provide you good music quality. Mivi Dopods gives you super sound quality and HD Stereo sound with Lossless Audio. If you were searching for budget earbuds then you should definately go with this. It comes with Passive Noise Cancellation (PNC) feature, which helps reduction of high frequency noise in the earbuds. It has dual mic for crystal clear calling.
Over the earbuds, there are touch control button, which can be used to control music like – Play, pause, Backward and forward. These buttons can be used for control the music easily.
Mivi Duopods F50 : Battery Life & Connectivity
For connectivity Options, it equipped with Bluetooth v5.1, which can be help to connect easily with our device under 10 meter of range or 30 feets range. So 10 meter wireless range is enough for any type of wearable devices. There are a Type-C port at buttom of cargring case to charge it.
The Mivi Earbud capsule is powered by 500mAh battery and Each buds with 40mAh battery. According to Mivi, This truly wireless stereo (TWS) earbuds takes around 1 hour to charged up. This earbuds claimed to offet 8.5 hours of music time and 50 hours withh charging case. And 10minute charging time will give you 10hours of battery backup. According to Battery. it is impressive because it giving good battery life but See in real time scenario.
The dimension of this earbuds is around 103.5 x 101 x 40.2 mm and weighs 45gm. It is very light weight, so you can easily use over your ears.
Mivi Duopods F50 : Verdict
According to the features of this truly wireless stereo (TWS) earbuds, it is impressive under this budget range. If you like budget products then you need not much expect with the budget products. So you can not much expect from this also. The overall features are really good.