In this article I will tell you about Samsung Galaxy S23 Ultra Phone. One of the amazing features of the Galaxy S23 ultra is going to be 200MP primary camera. This is the first time in the history that Samsung is going to use 200 MP camera in their device. But other mobile manufactures have already used 200MP camera sensor. There are multiple smartphone available in the market which comes with big 200MP cmaera sensor.
If Samsung will be use 200MP camera sensor so the quality of images will be different with other smartphone. Samsung Galaxy S23 Ultra will capture great image and video recording as comare to other 200MP camera phone. Samsung have been used 108MP camera sensor in its Predecessor S22 ultra phone which is the best camera phone till now. This phone was launched before some (7-8) months. Now S23 series is going to be launched in the year 2023.
Twitter leaker Ice Universe claim that S23 Ultra night photo will be very strong and much better than S22 ultra phone. So this will be biggest improvement in 5 years in any Samsung flagship smartphone. A twitter handle Ice Universe, leaked multiple features about this phone.
What is the features of Samsung Galaxy S23 Ultra Phone ?
Samsung S series is mainly focus on camera performance. This series phone captures great image quality and video recording. So the rumour is this will come with 200MP primary camera camera which is the great jump by samsung in its flagship smartphone. Becuase before some months before samsung launched, S22 series smartphones. All these smartphone comes with 108MP camera.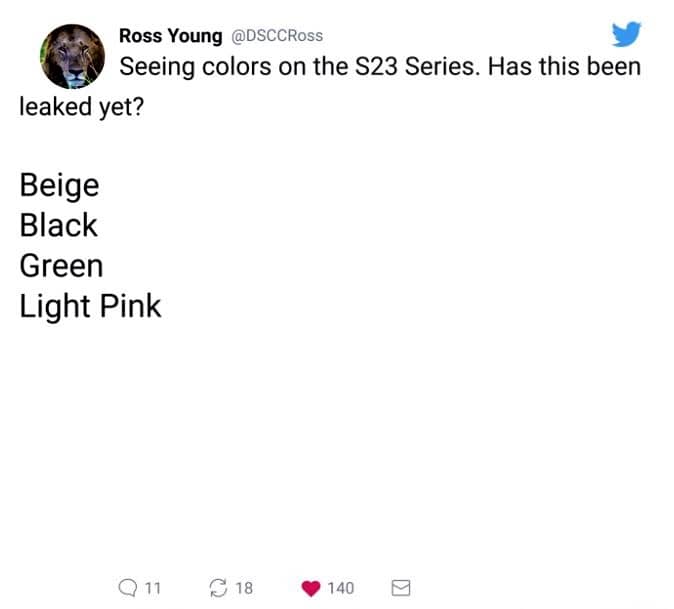 This all the rumours but features may be change at the time of launching. So this phone may be come on four different colors like – Beige, black, green and Light pink. It will come with 6.8-inch QHD AMOLED display with 120Hz refresh rate. This refresh rate will be fully variable.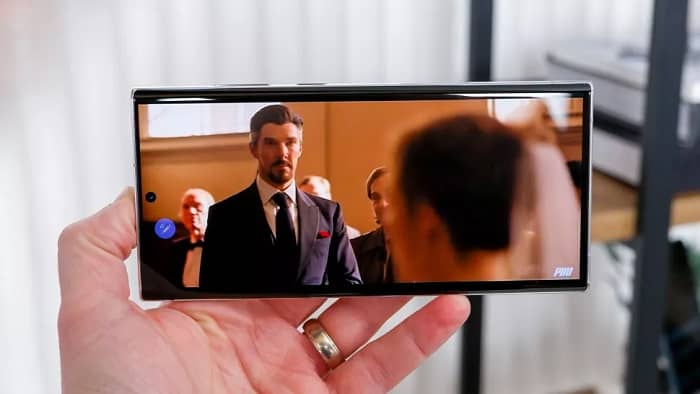 There are some chances that S23 and S23 ultra phone will have flat display rather than curved. So It comes with 200MP camera and 10MP telephoto camera with same 3x and 10x optical magnifications. If this phone will comes with these camera features then it will be the best camera smartphone till now by Samsung.
Samsung usually launches Galaxy s series with Qualcomm chipset in the U.S but everywhere in the world launches with own Exynos Processor. So we assumed that galaxy S23 ultra would be launch with Qualcomm Snapdragon 8 Gen 2 chipset and Exynos 2300 chipset. Both the chips are powerfull processor till now.
According rumours, This phone may come with 5000 mAh battery that is similar to S22 ultra phone and charging also same as S22 ultra phone. So 45W fast charger can charge 67% in half an hour. Other smartphone brands offers 65W fast charging or more with her phone. 45W fast charging is good but not good as 65W.
Galaxy S23 Features:
6.8-inch QHD AMOLED
10-120Hz variable refresh rate
Qualcomm Snapdragon 8 Gen 2 Processor (Exynos 2300)
Qualcomm X70 5G Moderm
200MP Galaxy S23 Ultra Camera
10MP Telephoto Lens
Android 13
5000 mAh Battery
45 Watt fast charging
Serioulsy, this phone is going to amazing beacuse of its great features. Samsung going to big jump on their flagship smartphone in terms of features. S22 ultra phone also have great features but this phone slightly upgraded than s22 ultra.
FAQ
When is the samsung galaxy S23 Ultra coming out ?
This S23 ultra phone might launch in February 2023. We Predict this date according to its previous smartphone launches.
Why you should wait for the Samsung Galaxy S23 ?
If you are planning to buy new expensive smartphone rather than iPhone then you can wait till this phone launch. If your priority is time then you definately wait for it. This phone may come with Snapdragon 8 Gen 2 or Exynos 2300 processor. These both processor are fastest processor. These processor can do any task easily. If you are looking phone Camera, gaming then this will good for you. according the reports, this phone will capture great images in low light condition.
Samsung Galaxy S23 Ultra Price
According to reports, Samsung S23 ultra might come with $1199, Galaxy S23 starting price is $ 799, and $999 for S23+ phone.